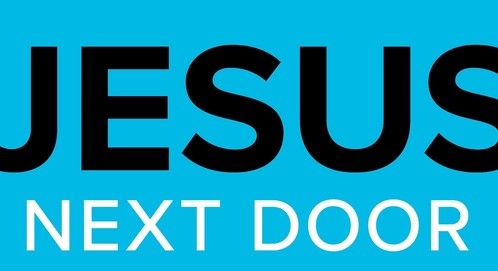 Love God. Love Your Neighbor.
Branch Kids is joining the Jesus Next Door Prayer Challenge. Branch Kids is talking about Loving God and Loving People in Matthew 22:37-40. The Pharisees ask Jesus, "what is the greatest commandment." In a simple statement Jesus sums up all of the 613 laws in the Old Testament: Love the Lord your God with all of your heart and love your neighbor as yourself. We are going to start loving our neighbor by praying for them. You will grow in love of God as you spend time with Him in prayer! Be watchful, God is going to give you opportunities to love others as you pray for them. Grab your book and get started with these tips from author of JESUS NEXT DOOR, Dave Clayton:
Choose people to pray for (your kids will be doing this as part of Branch Kids. Ask them!)
Choose people to pray with (this is easy - pick your family!)
Establish a Daily Routine

Find a Quiet(ish) spot - maybe before bed, during dinner, or in the car.
Clear your mind - model this for your children. Put your phones away, put aside the to-do list and be present.
Read, Reflect, and Pray - let your kids ask questions and it is okay if you don't know the answer. Tell them you will work to find out and ask God for wisdom, together!