Bible Study - ON EDGE: Give Peace a Chance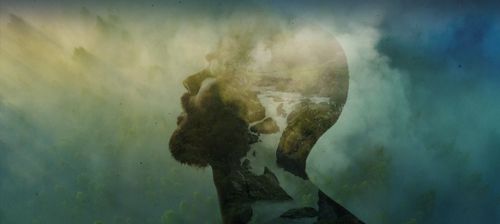 What is something God has done for you that you are thankful for or are celebrating? How have you experienced or witnessed his faithfulness since our last meeting?


Where are you experiencing stress, anxiety or discouragement? How would you like to see God move in your life or in the life of someone you know?


What did you hear in this week's sermon that was new or particularly interesting? Did anything stand out to you as puzzling or troubling?


Before we discuss the text, let's take some time to reflect on the nature and character of God. In what ways have you imagined God to be "too busy" or "too far away" for someone like you? Why might someone feel like this? What do the Scriptures tell us about God's character and nature?


Read Philippians 4:6-7 out loud: "6 Do not be anxious about anything, but in every situation, by prayer and petition, with thanksgiving, present your requests to God. 7 And the peace of God, which transcends all understanding, will guard your hearts and your minds in Christ Jesus."

The phrase "every situation" is important; nothing is off-limits. How does this shape our understanding of God's invitation to us?
Prayer and petition are two different words. As Chris noted, we must remember to whom we are praying (King Jesus) and we can be very specific in our prayers. How does this help us to deal with anxiety, fear, and worry?
Paul also encourages us to be thankful, as we reflect upon all that God has done for us. What are some things (seemingly big or small) that God has done for you lately?



We are promised the peace of God: peace that is tangible, peace that is beyond understanding, and peace that is not dependent upon what we do (or don't) receive. How is this peace (Godly peace) different from the peace that the world offers?


What might the Spirit of God be calling you to do or change as a result of these truths?


Is there someone in your life with whom you can share this Good News?